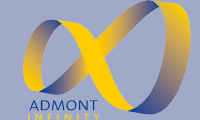 About the International Summer School on Business Mediation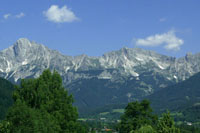 The International Summer School on Business Mediation (ISBM) is an international event presented by and for business mediators, and since 2012 also for consultants, executives and managers. Every two years, participants from all over Europe and the United States come together for a week to work and live jointly in a mediative attitude.
Each annual conference program is organized around a central theme, with a variety of theoretical and methodological approaches developed in different professions and disciplines. Discourse at both practical and conceptual levels enables each participant to integrate new methods into his or her current mediation approach and to develop further his or her own stance as a mediator.
The ISBM is a one-of-a-kind event in Europe, offering international encounters and continuing education for trained and practicing business mediators.
What makes this one-week learning experience different? What lends the event such a special quality and atmosphere?
The objective of the experience is to learn with all of our senses (as opposed to purely cognitive lectures or workshops), and to live out our mediative attitude – in other words, to "walk the talk".
In contrast to the conventional separation of instructors and listeners, the ISBM focuses on co-creation by all participants and trainers/facilitators.
The didactic concept underlying the ISBM is based on the latest insights from neurobiology and relies on experience-based learning, which is guided carefully, individually and responsibly by our team of international experts.
Each participant can select the workshops s/he is interested in upon arriving at the Summer School; if desired, these selections can be adapted in the course of the week. In this way, participants can define individual learning paths according to their own needs without having to decide months in advance.
For quality reasons, the number of participants is limited to 100, which ensures small groups in each individual workshop and intensifies the learning process for each individual participant.
As the ISBM is an international platform for trained and practicing business mediators, we pay special attention to practical intercultural learning.
The ISBM is held every two years in the third week of July.
Located at
Admont
in the Steiermark region of Austria, the conference site sits at the nexus of a unique natural landscape (
Nationalpark Gesaeuse
) and a centuries-old spiritual center (Admont Monastery).
It would be our pleasure to meet you at the 7th International Summer School on Business Mediation 2016!

The organizers