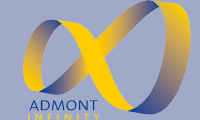 The International Summer School on Business Mediation is held every two years in the third week of July in Admont in der Austrian province of Styria. Admont is a village in the heart of Austria, set against the backdrop of the breathtaking mountains of Gesaeuse National Park and steeped in a tradition of sprituality which dates back centuries.
Approach - how to travel to Admont

Do you want to travel by train or bus to Admont? Please find some information on the web-site of the
Oesterreichischen Bundesbahnen
.
When you travel by plane, we suggest to choose the Viennese or Graz airport.
Please
contact us
in case that you need help in planning your trip to Admont.
Location
The ISBM 2016 will again take place in the National Park Hauptschule:
National Park Hauptschule Admont
Schulstrasse 300
8911 Admont