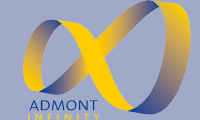 Department of Intercultural Social Competence of the IFF Vienna
The Faculty of Interdisciplinary Studies of the Alpen-Adria University of Klagenfurt (IFF) may well be regarded as the pioneer of scientific mediation research in Austria. The first Mediation Symposion in Klagenfurt called the general public's attention to mediaton in 1996; and in 2004 Austria was the first European country to have civil law mediation law protecting the legal status of mediation.

In Vienna, the Department of Intercultural Social Competence has been focusing on the issues of "mediation" and "mediative skills" for a decade. The question of how to deal with diversity in conflict situations has been in the center of our attention.
Four different routes of access ensure the social relevance of our work:
Research
To build a theoretiic foundation various studies have been conducted, such as the study funded by the Austrian National Bank: "The Development of Quality Standards in the Education and Training of Commercial Meditors for Small and Medium-Sized Businesses in Austria"; the research project "Commercial Mediation for Small and Medium-Sized businesses in Austria" (subsidized by the Federal Ministry of Economy and Labour) or the current study "Mediators in Austrian Family Firms" (with major financial support by Österreichische Volksbank AG and Volksbank Graz-Bruck).

Mediation in Practice
Mediations in various fields such as education, the media, banks keep us in touch with mediation in practice, particularly in the field of commercial mediation.

Mediation Programmes and Trainings
Our mediation programmes (university-bsased and others) are designed to provide our students with the basic theories as well as our insights and knowledge gained from our mediation experience. Dipl.Ing. Mag. Dr. Mario Pateras initiative led to the inclusion of "mediation" as an optional course at the Vienna University Law School, as well as regular courses in business mediation at the University of Graz, the Technical University of Graz, the Technical University of Vienna, and the University of Economics of Vienna. Up to now over 200 chartered public accountants and tax consultants, architects, and consulting engineers as well as notaries have completed business mediation programmes. Recently, business executives have been profiting from our approach of "leadership and mediation skills", which reduces the costs due to conflict in their businesses by enabling them to deal with differences based on what the interests are.

International Networking
Since 2004 IFF has biannually organized the International Summer School on Business Mediation, which offers a wide international platform for the networking of different mediation schools. Esperienced mediatiors from Austria, Germany, Switzerland, USA, Great Britain, Grece, and Denmark meet for week to learn and share, always with a different focus (Stance – Behaviour – Fairness, 2004; Business Mediation between Professionalisation and Profession, 2006; Business Mediation in Family Businesses, 2008; Crossing Borders, 2010).
International professorships (e.g. Stanford University, 2001; Programme on Mediation at Harvard Law School, 2007; Pepperdine University, 2010) and our participation in international projects for the development of mediation and negotiation training programmes (Rome, Cambridge, Massachusetts, Istanbul) bring international attention to mediation and mediation experience in Austria, thus contributing to the growing attention paid to the idea of interest-based conflict regulation by political and business leaders.
Dipl.-Ing. Mag. Dr. Mario PATERA

Dept. of Intercultural Social Competence

IFF Faculty of Interdisciplinary Studies
Alpen-Adria University Klagenfurt

Schottenfeldgasse 29/I/3rd Floor, Room No. 301

1070 Vienna, Austria

Tel. +43 (0) 1 522 4000 131 Fax +43 (0) 1 522 4000 177