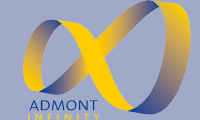 | | |
| --- | --- |
| Daniel Weinstein (USA) | |
Dan Weinstein is recognized as one of the premier mediators of complex, multi-party, high stakes disputes in the international financial markets. Weinstein is a former California Judge and a founder of JAMS, the world's largest private provider of mediation and arbitration services.

Examples of Judge Weinstein's experiences include:
1999-2000 US special representative to Bosnia for privatization to oversee $14 billion transfer of funds to Muslims, Croats, and Serbs
Mediator in the Swiss Converium case, the Parmalat case involving American banks, accounting firms, and Parmalat Bank in Italy, and the Shinsei Bank financial disaster in Tokyo, Japan
Currently assigned mediator in Vivendi litigation
Mediator in numerous, high figure reinsurance cases in Amsterdam and England, 2006-present, involving all major international insurance carriers
Mediated disputes for Volvo and BMW
Resolved litigation arising out of Adelphia, Qwest, and Enron financial "meltdowns"
Mediator in tax shelter cases including international claims involving international accounting firms Deloitte and KPMG among others
In 2009, Judge Weinstein initiated and fully funded an ongoing international fellowship program in alternative dispute resolution (ADR) through the JAMS Foundation. The fellowship grants allow for study of dispute resolution processes in the US under the mentorship of experienced mediators with JAMS. The first group of Weinstein International Fellows consisted of seven experienced mediators from Ecuador, Egypt, India, Italy, Jordan, Nepal and Russia.

Judge Weinstein has also developed an innovative and effective team approach to the mediation of complex, multi-party, international matters.

To see the Weinstein Group Website visit www.weinsteinmediation.com.
For more detailed information on Judge Weinstein's extensive experience see JAMS - The Resolution Experts®